Word Smithing and Facts
People sometimes ask is meant by wordsmithing. Although it has a meaning of improving the clarity without changing the substance, it has the connotation of slanting the content by chosing particular words to describe the content.
I can't always think of a good example of this aspect, but I've found one in Eric Rutlow's American Canopy (p 65). By the way, an excellent book about the economic value and the role forests have played in America's development.
Talking of backwoodsmen or frontier hunters, Rutkow observes, "They were no longer the antisocial vagrants of Crèvecoeur, but the embodiment of resourcefulness and bravery, an American original."
Backwoodsmen or frontier hunters are neutral labels, describing the people by their lifestyle with as little taint of evaluation as possible. A wordsmith, Crèvecoeur who wants his readers to despise them, labels them "antisocial vagrants." Another wordsmith, Rutkow who wants the readers to think positively of them, describes their "resourcefulness and bravery."
Your mental image shifts depending on the wordsmiths intention.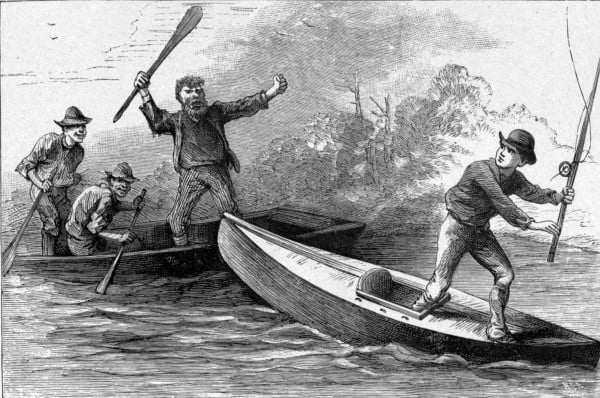 The fact is they are still backwoodsmen or frontier hunters, but the wordsmith converts them to villains or heroes, according to their goal for reader perception.
Craft
Soc
Society
Style