TV Time
I recently got Amazon Prime and have watched some old shows.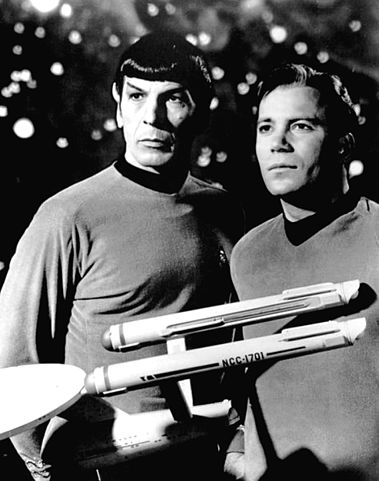 The 1st episode of Star Trek (1966) lasted 50 minutes.  Hour-long shows now are about 42 minutes.  Eight more minutes of commercials.
The 1st episode of The Dick Van Dyke Show (1961) lasted 26 minutes.  Half-an-hour shows now are about 22 minutes of show time.
Thus, commercials have grown from 15% of allotted show time to 30%!
And I'm not even factoring in the off-prime channels. Some now give half-hour shows 33 minute slots. In the middle of nights, some allocate 36 minutes for a 30 minute show which already has 8 minutes of commercial!
---
Leonard Nimoy, William Shatner Star Trek photo. Public domain. Wikimedia Commons
Daily Life