Limits of Working Memory – Book Notes
The Overflowing Brain—Information Overload and the Limits of Working Memory by Torkel Klingberg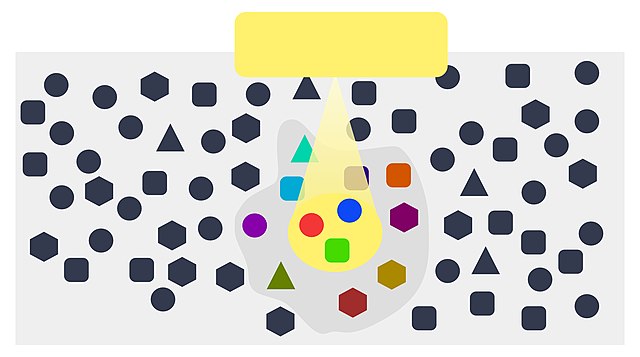 Working Memory is limited—7 items plus or minus 2
Attention has two main types: controlled attention and stimulus driven;

Another aspect of attention is arousal.  When attention arousal is low, less ability on either attention type

Multitasking—is constrained by working memory capacity, in addition to characteristics of the multiple tasks

Most studies focus on two tasks at a time.

In multitasking are we using parallelism or interrupts?
Two locations in the brain are active when working memory is called in the prefrontal lobe, where executive decisions are made
Another location is triggered by controlled attention, in the parietal
Working memory capacity correlates highly with reading comprehension.

The more info you can keep under focus, the more conclusions you can extract

Why did working memory evolve?  40 thousand years ago

Social group size, language
Reading—not evolution-driven skill, only capability that is used that way now

Language is in Broca's area.  Is there a analogous focus for reading?
Difference bet. Darwin and Wallace evolutionary explanations?  Wallace focused solely on adaptation
Evolutionary psychology (Pinker) relies almost exclusively on adaptation, not sexual selection.
Dopamine boost increases working memory about 10%

That's one-half the standard deviation of working memory distribution among people

ADHD might be related to deficiencies in working memory
Working memory can be extended by training.  Requires mental exercise that strains your ability, just as in muscle strengthening
Flynn Effect. IQ growing about 3 points/decade.  Could be due to increased info flow the modern culture demands of us, i.e. training our working memories to grow.
---
Diagram of working memory and long-term memory by Blacktc – Own work, CC BY-SA 4.0, https://commons.wikimedia.org/w/index.php?curid=77537973
Mental Aspects
Thought Modes