Valley of the Boom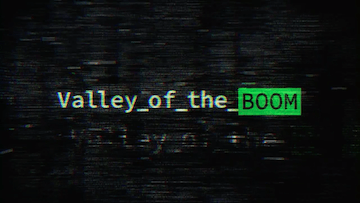 National Geographic has a series on the internet browser wars of the mid to late 1990s. I was in commercial software development and remember when I first learned about the internet in 1990. Watching Valley of the Boom on National Geographic brought some forgotten memories back.
Email Scrapping
The professor for the Pascal class at Johns Hopkins APL had us email to him our homework exercises. He was very precise about the subject line requirement and the exact way in the body we had to write our results.
I found it very amazing that he was able to programmatically receive and grade our programs.
Archie, Veronica, and Gopher
The next year, 1991, my communications professor introduced us to the internet, but the way to find information was through dictionary indexes which you had to discover existed and they required background projects to keep their links current and accurate.
On the Job
Back in the telecommunications I worked for, a friend rang me in 1992. "You want to see the greatest software ever?" Of course, I said, "Yes." He came up and installed Mosaic on my work computer. Mosaic was a web browser. It let me link around the nation … and around the world.
Valley of the Boom
The National Geographic series starts with Netscape which Marc Andreessen the main force behind Mosaic created next.
The series is not all techie, but it is inventively told. It's mainly driven by the early creators' desires – help the world, make money, and in one case scam the angel investors.
On the Job Again
At work, we continued to develop applications that rode a private internet backbone, but it was more than a decade before critical systems started using web technology as a mainstay.
Image: By Source (WP:NFCC#4), Fair use, https://en.wikipedia.org/w/index.php?curid=59481882
Craft