After Biltmore on Saturday, Kris and I walked in downtown Asheville Sunday morning and early afternoon. Great restaurants, street vendors, and specialty stores.
Thomas Wolfe's childhood house was in easy walking distance. He populated Look Homeward Angel with characters drawn from the boarding house his mother ran and the town he lived in. After it was published, he didn't return for years, fearing the reaction the town had to the novel.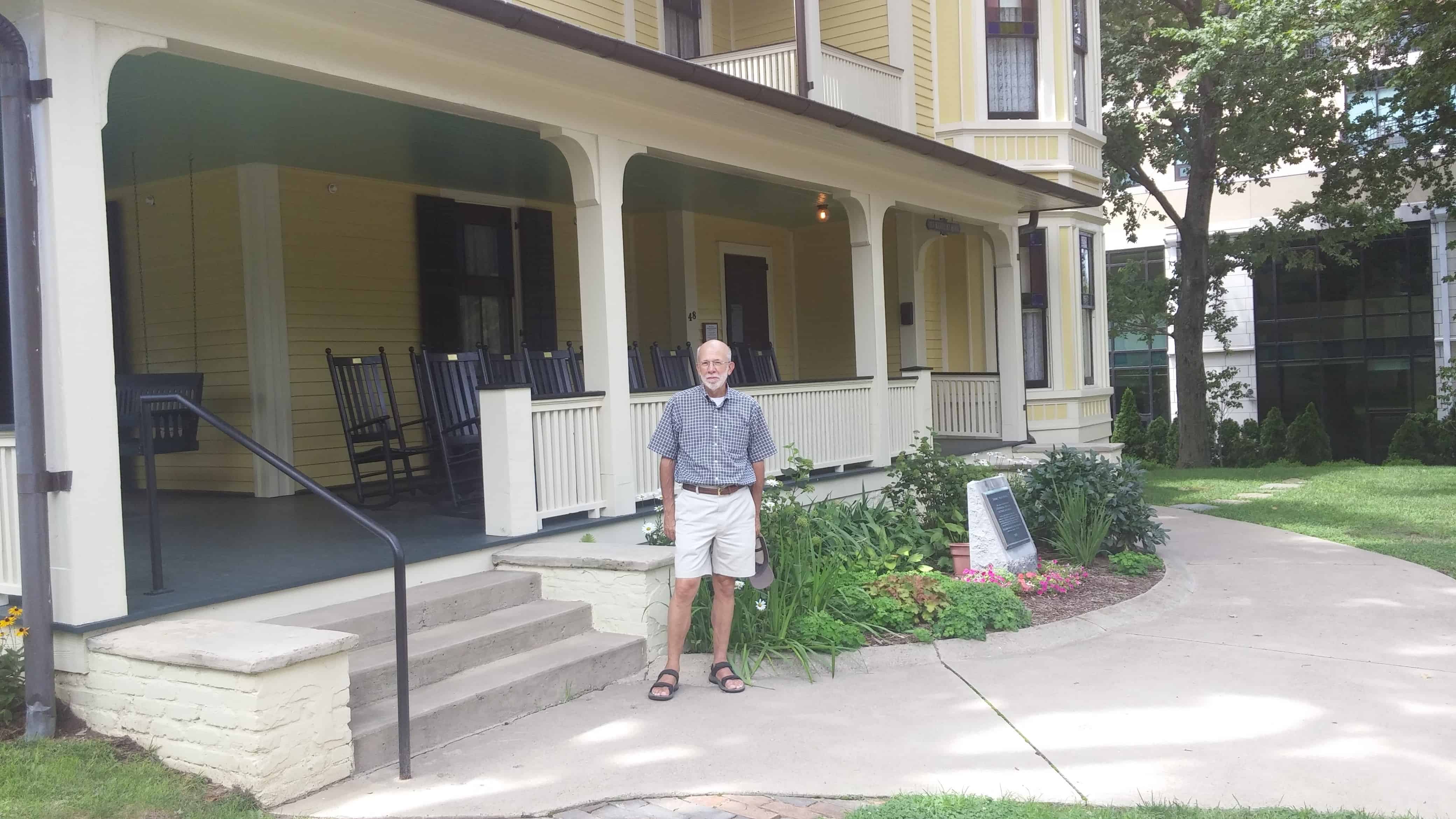 On the porch are a couple of rows of rocking chairs, each donated by North Carolina writers influenced by him.
The house was closed on Sunday, but the phone app gave me a sonic tour.
After a pleasant visit, we left for the Smokies on the way to Gatlinburg.