How can science ever come up in everyday life?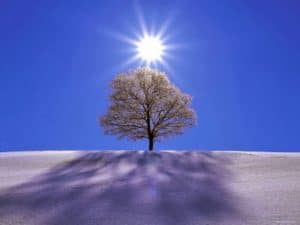 The other morning walking up the street to Mad City Coffee, the sun barely crept over the top of the bare trees behind the houses. It was nearing noon and nearing the Winter solstice. I wondered how high (or low) did the sun go up from the horizon in my area, DC area.
I knew it was about 40 degrees latitude. I knew the angle of declination of the Earth's orbit was 23 1/2 degrees.