Paradox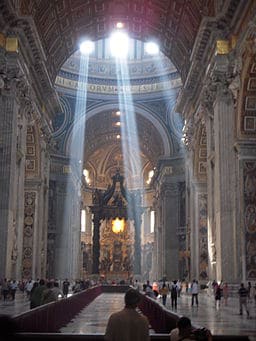 A monk insists:
What God wills, will be.
If our monastery is to last
He will ensure it.
Success is a sign of God's blessing.
Failure is not fault, but misunderstanding.
A nun instructs:
Where there's a will, there's a way.
Children, you can do anything
When you put your mind to it.
Do not meekly surrender.
Besides stubborn, they must add success.
A Catholic wonders:
Can fatalism and free will coexist?
---
Image of St. Peter's Basilica. Jraytram at en.wikipedia / CC BY-SA (http://creativecommons.org/licenses/by-sa/3.0/)
Poems