Wishing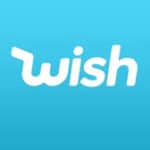 It's graduation time, but all futures are not promising.

---
I ain't good enough for anything but second-string backcourt. No college scouts looked at me. I did get a school letter for my beat-up jacket.
My bedroom door's back up and shut. Praise be the Lord. I had to get that done. Now I can play Charlie Parker loud enough that I don't hear Cirenna's crying or the front room TV.
The dark streak down my wall grows longer with each rain. Gotta turn off the light. Nothing I want to see. Lying here in the dark, the outside world might not even exist. Ms. Arnold says, "Be in the moment", but I'd rather look at Jonita, wanting to touch her face and hair.
Come graduation, I'll be working fulltime at Dickson's. I gotta help. Since my old man's been gone, we been sliding down. I'll be a steady worker. We'll be okay here … forever.
Dear Lord, don't let me wish for what I can't get.
---
Wish logo. By JosefStenson – Own work, CC BY-SA 4.0, https://commons.wikimedia.org/w/index.php?curid=73106086
Youthful
zContemporary
zMy Fiction