Children and friends lift recent deceased to cumulus heaven
Embodying family myths and lessons
History guides our daily lives.
The tally of plus and minus
Changes with eon's sticks.
Objectivity lauds the Absolute
Subjectivity recognizes knowledge limits.
Herodotus allows a few
Into the halls of history.
The great, the important, the interesting, the evil
Live forever.
Their deeds, the groundwork of our days
Control us as Zeus from towering Olympus.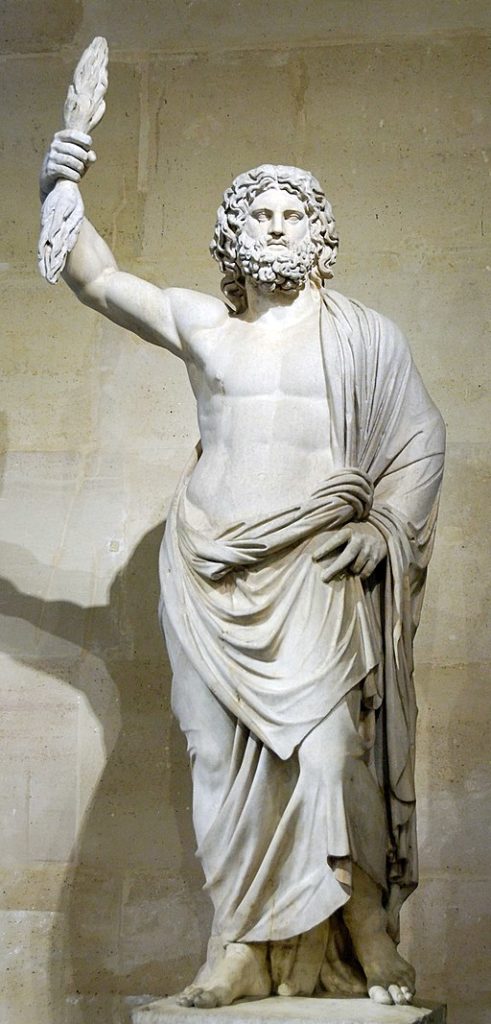 ---
Zeus (Jupiter) in the Louvre, public domain
My Poems